We keep our customers' field programs operating with rental, repair and replacement services.
For customer service or repair, email service@zonge.com
Please contact us to discuss any problems you are having and prior to returning any equipment. In some cases, repairs can be accomplished over the telephone, by email or by one of our agents closer to your location. Otherwise, instruments manufactured by Zonge and by Elliot Geophysics are repaired at the Zonge International Tucson, Arizona facility.
To upgrade to the latest 24-bit acquisition software or to add modules for more survey methods, email sales@zonge.com
To Return Equipment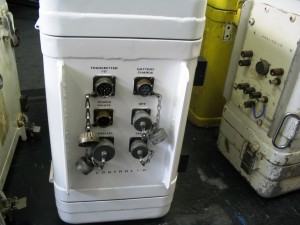 After contacting Zonge customer service, if it is necessary to return equipment, be sure to contact your customs broker for the proper procedures to ensure minimal duties are due when the equipment is returned to you.  These procedures usually involve registering the items with local customs agents.
Warranty
Zonge instruments and equipment carry a one-year warranty, with the exception of motor-generators, alternators, trailers, and backpacks, which carry a 90-day warranty.  Maintenance items such as belts, batteries, filters, tires, GTOs and SCRs are considered to be consumable and are not warrantied.
Software Maintenance and Upgrades
Maintenance updates to Zonge processing and modeling software are made frequently. Updates are free up to a year after purchase.